God's Masterpiece Publicity Tools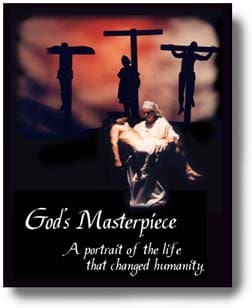 We give you what you need!
Whether you plan to use your production of God's Masterpiece as a Christian evangelistic outreach to the community, or as a ministry to the families of your church only, publicity is a critical factor. We provide you with many helpful tools. 
On this page, we introduce the publicity components that can all be downloaded from the Performance Package page. 
The Publicity Tools Include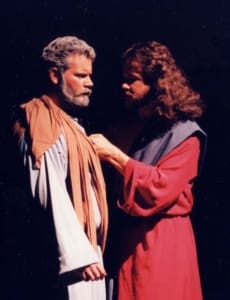 Professional Photographs
All of the images you see on this website, and many more, are available on the Performance Package page.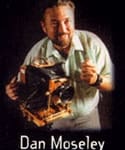 These pictures were captured by the amazing photographer, Dan Moseley. Dan went to be with Jesus soon after our first production season. We marvel at the story of God told so beautifully in these images, and we know that now, Dan's image of Him is the truest of all. 
The only requirement for the free use of these images is that you print a recognition of Dan Moseley on your publications. This is to honor Dan's memory, and to satisfy copyright laws. 
.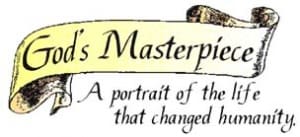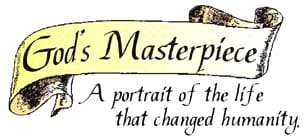 God's Masterpiece Logos And Quotes
We provide you with several versions of God's Masterpiece logos to use in your publicity pieces. The Performance Package also includes specifically-chosen quotes from the actual script to use in any way you choose as you promote the production.
.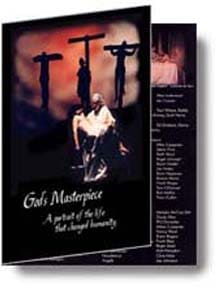 Program Contents
We help you produce your performance program by providing the text and pictures needed to produce your own performance program. This valuable publicity information is part of the "Performance Package." We've included all the roles, you simply fill in the names of your people, select the images, lay it out, and print! The program contents include: 
• A listing of all the character parts 
• Songs titles and appropriate credits 
• Titles of the recreated classic art tableaus 
• Acts and scene titles 
• Crew divisions 
• Inspirational text 
• Suggested use of promotional photos 
Click here to view the Program Contents page. 
.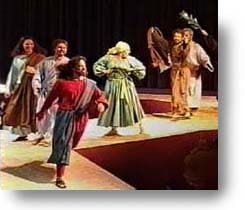 Press Release
This is the same press release that is included on the Performance Package page to assist you in advertising God's Masterpiece in your community publications. The Press Release that you download can be adjusted to include your production's specific information.
.
PRESS  RELEASE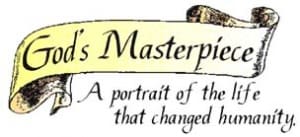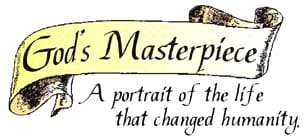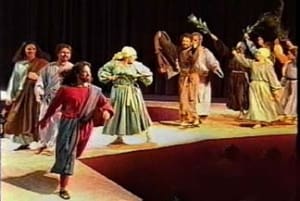 "Here He Comes,
Christ the King!
Here He comes,
Let your praises ring!
Here He Come,
Here Comes Jesus, now." 
(From the title song: "Here He Comes" By Keith Ward)
Fall in love with Jesus all over again as you are surrounded on all sides with this artistic, emotional retelling of the Life of Christ, from His humble birth to His triumphant ascension. 
God's Masterpiece is a 90-minute"flashback" of the events leading up to the crucifixion, narrated by the three women who visited the tomb on that first Easter morning. It combines stirring arrangements of traditional hymns with original music by composer, Keith Ward, that capture the intense emotional journey made by the disciples and the awe-struck men and women who witnessed His teaching, His miracles, His suffering, and His triumphant resurrection. 
This captivating script by Cora Alley, moves naturally through the staging of five artistic masterpieces, as actors hold their pose for a moment, then move on with the story. Marvel at the "living" recreation of Leonardo Da Vinci's "Last Supper," Michaelangelo's "The Pieta," and more. God's Masterpiece captures the volatile political tension between the Jewish religious leaders and Jesus, brought on by the frenzied enthusiasm surrounding the Messiah. It puts the famous "I AMs" of Jesus in context as seven disciples become participants in their own narrated "flashbacks," where Jesus made such revolutionary statements as " I AM the resurrection and the life." Relive the events that altered our world forever; celebrate Jesus, God's Masterpiece at:
 
(Show times & location)