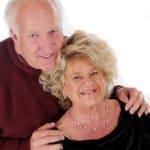 Our Story
We were introduced to each other by our pastor. He brought our hands together and said, "See if you two can work something out for children." Since that wonderful day in 1973, we have been doing just that! Married in 1975, we have been creating ministry material ever since. Because of their unified passion, they have produced SKITuations.  They have also created the Christian school Bible curriculum, "Biblical Choices For A New Generation." 
About Cora
Cora has a natural gift in dramatic writing with a Master of Arts degree in Theater. She is an excellent teacher with a Master of Science degree in Education and two teaching credentials. Her teaching experiences include several years as a junior high teacher and over 45 years as a college professor. Because of her unique training and calling, her works are recognized as "timeless" in children, youth, and adult ministry. She has written, and produced over 130 theatrical shows for the Church through her InkSpirations ministry. She has a natural ability to touch her audience with the feelings of God in a way they never forget!  Since she is a popular women's ministry speaker, and a known author, we've created a page just about her.  Click here to read more about Cora Alley.
About Steve
Steve's abilities shine in being able to communicate with children. He has earned a Master of Science degree in Education and a multiple-subject teaching credential. His years of teaching and school administration, have given him an awareness of the needs of today's child. Steve's education experience is blended with his 40 years as a Children's Pastor, to make him somewhat of an expert in ministering to children. He put that expertise into a practical manual for administering children's ministry entitled, "Growing A Healthy Children's Ministry" by Standard Publishing (now available as an eBook on Amazon).
College Professors
Both Steve and Cora are currently employed as professors at Hope International University in Fullerton, California. Cora is the chair of the English Department, and teaches English, Literature, and Drama. Steve is a professor in the Church Ministry Department, and teaches children's ministry, and educational techniques.
About Keith Ward
Keith Ward composed, directed, orchestrated and produced the music of God's Masterpiece.  His natural talent for music comes from God and his years studying under and playing for many well-known musicians and teachers.  Click here to read more about Keith Ward.
.