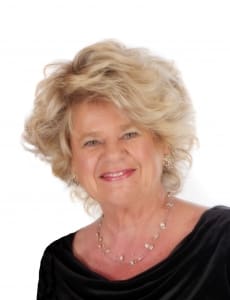 Cora has been producing Christian drama scripts and sermon illustrations
for over 45 years!
She is a Christian college professor, a writer, a women's ministry speaker,
a children's ministry curriculum specialist, Steve's wife,
Jason's mom, and Teagan and Shiloh's "Oma."
Christian College Professor
Cora is a professor of English and Theater Arts at Hope International University in Fullerton, California. She has spent her life seeped in the world's great dramatic literature. She understands the power of a "good story" and the countless avenues it opens for teaching the sublime truth of the Gospel. Throughout her 45 years of service, preparing young men and women for ministry, Cora has taught the art of theater as well as the science of good storytelling.
Writer
In parable-fashion, Cora has been writing unique, surprising forms of dramatic literature for Christian audiences of all ages for the past 45 years. She is the originator of the "Skermon," a skit and sermon run together, where the pastor and the dramatist work together to create a seamless story-telling moment. Her Three-in-One Skits, Heart Break Cafe's, Metaphor Skits, and Dream Skits are just a few of the seventeen categories of dramatic sermon illustrations included in the line of Christian drama scripts entitled "InkSpirations." Her Madrigal Christmas Dinner scripts, as well as her many full-length Christian Plays make her career as a writer both well-rounded and prolific. The "Christianskitsource.com" site contains over 130 dramatic literature pieces, each one aimed at inspiring, motivating, and mobilizing the people of God.
Church Dramatist
For 10 years, Cora served as Director of Dramatic Arts at Crossroads Christian Church in Corona, California, where she was privileged to work together with the senior pastor to illustrate the Gospel through drama for this fast-growing congregation of over 5,000. "InkSpirations" dramas have been "tried and tested" before diverse audiences with largely novice actors.
Leader in Church Drama
Cora's skits, plays, and sermon illustrations are available on christianskitsource.com. Her work has blessed many people worldwide since 1973.
Women's Ministry Speaker
Cora's unique storytelling talents find an outlet in her love for women's ministry. Each one of her varied retreat topics involves the women of the host congregation as players in a "Skermon" designed to illustrate the retreat's theme. Her retreats are known for their memorable visuals, stories, and dramas, always making God's Word clear and applicable for today's multi-faceted woman. Click here to explore the list of retreat titles and topics she has created.  To book Cora for your retreat, contact her through the contact options listed on the "Contact Us" page. 
Author and Christian Educator
Together with her husband, Steve, Cora wrote the classic children's skit curriculum, SKITuations, which is a drama curriculum of over one hundred skits, used in churches throughout the world. Steve and Cora have also written the 1,000-lesson, Christian school Bible curriculum entitled, "Biblical Choices For A New Generation," published by Standard Publishing, as well as the companion curriculum for two of the "Chronicles of Narnia" movies by Disney.
Steve's Wife and Jason's Mom
Steve and Cora have been married for over 45 years. Their lives are woven together in every aspect: from ministering together at Hope International University, where Steve is Professor of Children's Ministry, to being writing and speaking partners in children's ministry. Their son, Jason, is married to the lovely Emily, and they have blessed the world with their wonderful daughters, Teagan and Shiloh.