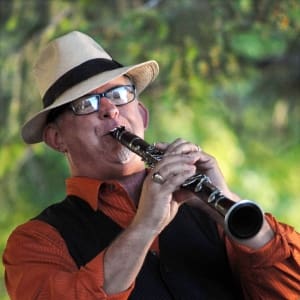 This captivating Christian musical drama introduces five original, fully orchestrated songs by the accomplished musician, songwriter, composer, and arranger, Keith Ward. In addition to the sweeping grandeur of his original music, Keith reintroduces four familiar hymns of the church with fresh arrangements that usher the audience into a time of personal, emotional connection with the timeless story of the passion of Jesus Christ.
.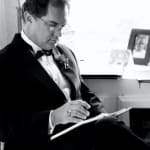 .
Keith Ward's music spans many genres and contexts, influenced by Liz Story, Philip Aaberg, Dave Grusin as a solo piano composer, Hans Zimmer, Thomas Newman as a symphonic composer, Benny Goodman and Artie Shaw as a jazz clarinetist and composer.  
.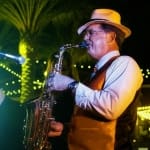 Keith has played in orchestras for Grammy-winning artists Natalie Cole and Michael W. Smith.  Classically trained with a degree in music from Biola University, he studied under Merritt Buxbaum of the LA Philharmonic and David Atkins of the Westwood Wind Quintet.  He studied jazz privately with Charlie Shoemake and Steve Neff. 
.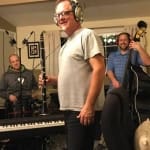 His pop song, "Givin' Up Givin' Up", appears in all best-of collections by Grammy-nominated artist Bryan Duncan.  Keith's contemplative piano music is featured in Voices of Christmas by award-winning poet and author Nikki Grimes.  His theatrical scores for God's Masterpiece and God, Look! by author and director Cora Alley are performed throughout the US.  
.
Keith's sax is featured in Thirty Minutes, an award-winning film by writer and director Claire Elizabeth Terry.  He performs regularly as a jazz clarinetist and saxophonist, leading Rail City Jazz and Jazz on a Stick, where he lives with his wife in Southeast Idaho, after over 30 years in the LA area, where he led The BlackWood Jazz Combo, played with the New Orleans Traditional Jazz Band of Los Angeles, and was a sideman for Chuck Ousley. 
.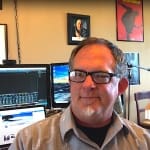 Keith served many years as a worship leader for churches and conferences for groups of all ages.  He has taught music in public and private schools.  Using music to encourage people in hospice, hospitals, assisted living, and retirement homes—even playing on the street wherever he travels—he loves sharing music and life with people wherever he goes.