The Art of God's Masterpiece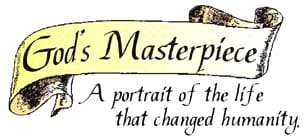 This captivating Christian Easter passion play moves naturally through the staging of five artistic masterpieces, as actors hold their pose for a moment, then move on with the story. Marvel at the "living" recreation of Leonardo Da Vinci's "Last Supper," Michelangelo's "The Pieta," and more as they are described below. 
High quality, digital photographs of these "live" recreations of classic, religious art are available for download from the "Performance Package" page. They can be used in publicizing your production, or printed, framed, and placed in the foyer of your church during the production run to enhance your overall theme and give the audience a preview of what they will see.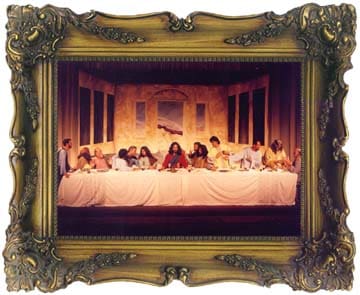 A portrayal of 
"The Last Supper"
By Leonardo Da Vinci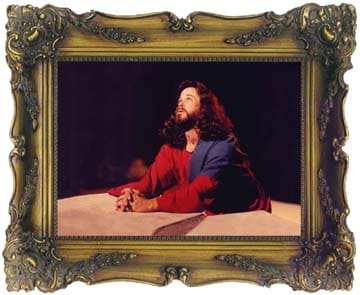 A portrayal of 
"Christ In The Garden of Gethsemane"
By Heinrich Hofmann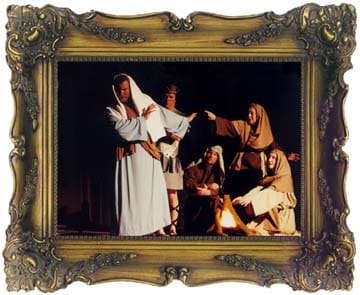 A portrayal of 
"Saint Peter's Denial"
By Rembrandt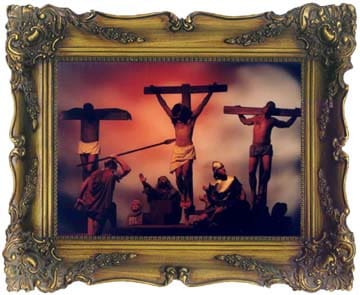 A portrayal of 
"Crucifixion Le Coup de Lance"
By Peter Paul Rubens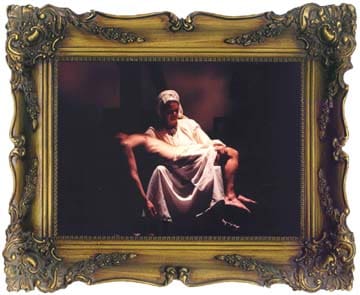 A portrayal of 
"The Pieta"
By Michelangelo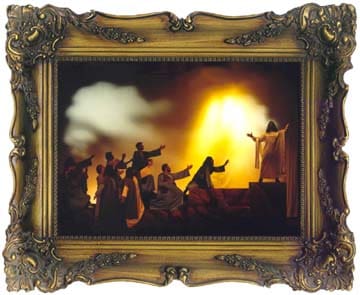 A portrayal of 
"The Ascension"
By Rembrandt